I took last month's rejected choices, the other suggestion by you guys and added a memoir and a classic just to change things up a bit. Read the summaries and head over to Facebook to do the main vote. Thanks guys!

Against all odds, Katniss Everdeen has survived the Hunger Games twice. But now that she's made it out of the bloody arena alive, she's still not safe. The Capitol is angry. The Capitol wants revenge. Who do they think should pay for the unrest? Katniss. And what's worse, President Snow has made it clear that no one else is safe either. Not Katniss's family, not her friends, not the people of District 12. Powerful and haunting, this thrilling final installment of Suzanne Collins's groundbreaking The Hunger Games trilogy promises to be one of the most talked about books of the year.
The novel, told in flashback by nonagenarian Jacob Jankowski, recounts the wild and wonderful period he spent with the Benzini Brothers Most Spectacular Show on Earth, a traveling circus he joined during the Great Depression. When 23-year-old Jankowski learns that his parents have been killed in a car crash, leaving him penniless, he drops out of Cornell veterinary school and parlays his expertise with animals into a job with the circus, where he cares for a menagerie of exotic creatures. He also falls in love with Marlena, one of the show's star performers—a romance complicated by Marlena's husband, the unbalanced, sadistic circus boss who beats both his wife and the animals Jankowski cares for.

Todd Hewitt lives in a world in which all women are dead, and the thoughts of men and animals are constantly audible as Noise. Graphically represented by a set of scratchy fonts and sentence fragments that run into and over each other, Noise is an oppressive chaos of words, images, and sounds that makes human company exhausting and no thought truly private. The history of these peculiar circumstances unfolds over the course of the novel, but Ness's basic world-building is so immediately successful that readers, too, will be shocked when Todd and his dog, Manchee, first notice a silence in the Noise. Realizing that he must keep the silence secret from the town leaders, he runs away, and his terrified flight with an army in pursuit makes up the backbone of the plot. The emotional, physical, and intellectual drama is well crafted and relentless.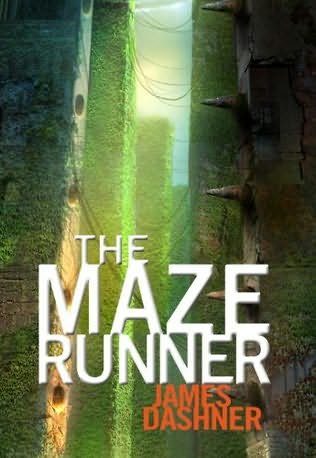 Thomas wakes up in an elevator, remembering nothing but his own name. He emerges into a world of about 60 teen boys who have learned to survive in a completely enclosed environment, subsisting on their own agriculture and supplies from below. A new boy arrives every 30 days. The original group has been in "the glade" for two years, trying to find a way to escape through a maze that surrounds their living space. They have begun to give up hope. Then a comatose girl arrives with a strange note, and their world begins to change. There are some great, fast-paced action scenes, particularly those involving the nightmarish Grievers who plague the boys. Thomas is a likable protagonist who uses the information available to him and his relationships (including his ties to the girl, Teresa) to lead the Gladers.
This enthralling stunner, a good old-fashioned read, may herald the overdue return of those delicious doorstop epics from such writers as Barbara Taylor Bradford and Colleen McCullough. Meacham's multigenerational family saga, set in East Texas circa 1914–1985, charts the transformation of Mary Toliver, a wide-eyed 16-year-old heiress, into a calculating cotton plantation queen as hardheaded as Scarlett O'Hara. Her brother, Miles, goes off to WWI, returns home, but then goes back to France to marry Marietta, a French Communist, leaving Mary to deal with their plantation, Somerset, and Darla, their alcoholic mother. Many years later, Mary, now an elderly, terminally ill widow, resolves to defeat the Toliver Curse and regrets selling her soul for Somerset and giving up her true love, Percy Warwick, the father of their secret child, to marry their friend Ollie DuMont, who helped her save Somerset when Percy refused.
Tina Fey's new book Bossypants is short, messy, and impossibly funny. From her humble roots growing up in Pennsylvania to her days doing amateur improv in Chicago to her early sketches on Saturday Night Live, Fey gives us a fascinating glimpse behind the curtain of modern comedy with equal doses of wit, candor, and self-deprecation. Some of the funniest chapters feature the differences between male and female comedy writers ("men urinate in cups"), her cruise ship honeymoon ("it's very Poseidon Adventure"), and advice about breastfeeding ("I had an obligation to my child to pretend to try"). But the chaos of Fey's life is best detailed when she's dividing her efforts equally between rehearsing her Sarah Palin impression, trying to get Oprah to appear on 30 Rock, and planning her daughter's Peter Pan-themed birthday. Bossypants gets to the heart of why Tina Fey remains universally adored: she embodies the hectic, too-many-things-to-juggle lifestyle we all have, but instead of complaining about it, she can just laugh it off.
Emma Bovary is the original desperate housewife. Beautiful but bored, she is married to the provincial doctor Charles Bovary yet harbors dreams of an elegant and passionate life. Escaping into sentimental novels, she finds her fantasies dashed by the tedium of her days. Motherhood proves to be a burden; religion is only a brief distraction. In an effort to make her life everything she believes it should be, she spends lavishly on clothes and on her home and embarks on two disappointing affairs. Soon heartbroken and crippled by debts, Emma takes drastic action with tragic consequences for her husband and daughter.